The spiritual life of the Reggio people
A millennia-long spiritual experience
The religious spirit of the Reggio Calabria area has developed by mixing ancient polytheistic cults, the Greek culture of the southern Mediterranean, Egypt, and that of the island civilizations such as the Minoan from Crete. It is a sedimentation that has combined different beliefs, traditions, and spiritual philosophies that, in the contemporary world, still expresses an ancestral and engaging force.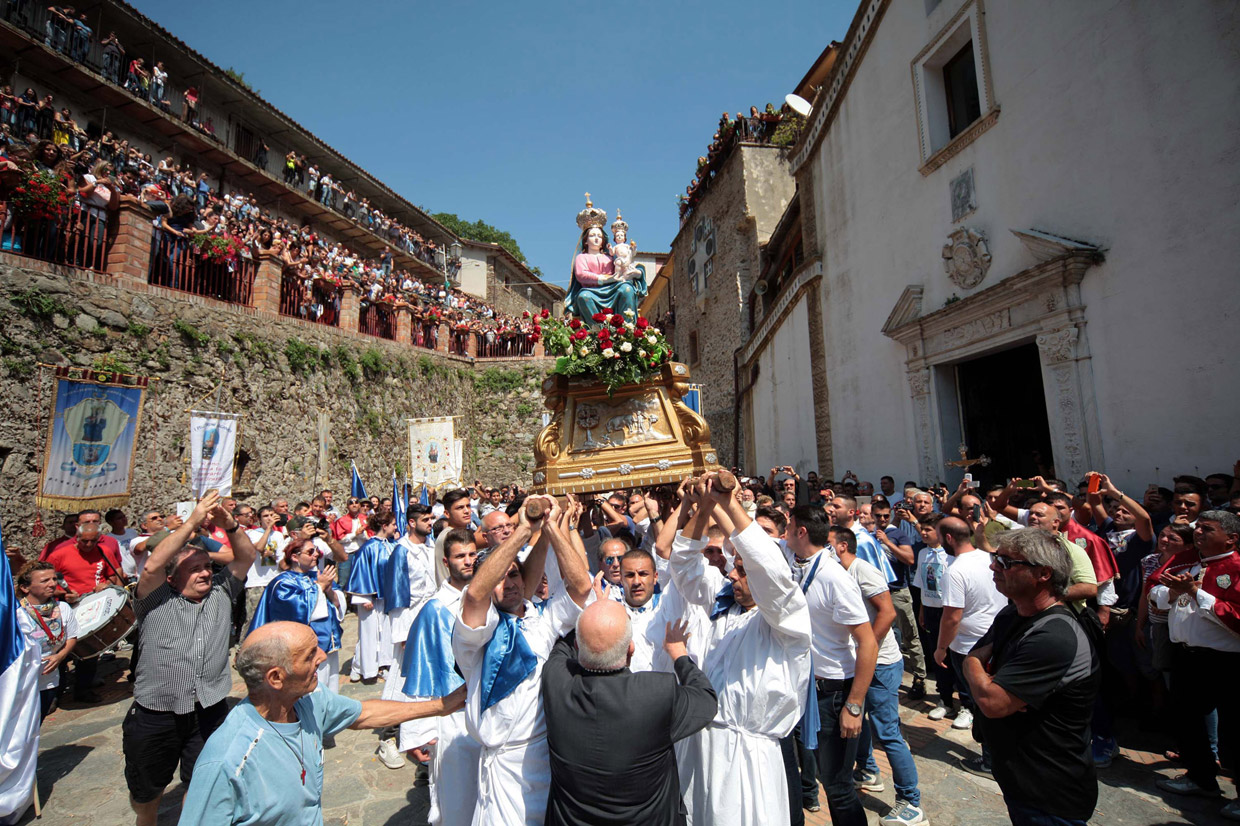 The Cammino di Polsi, the heart of Aspromonte
For many centuries, the Church of the Shrine of Our Lady of Polsi, located at an altitude of 862 meters above sea level, belonged to the Greek Rite. Between the end of August and the first week of September, it is the destination of thousands of worshippers from Calabria and Sicily. They walk along the paths that, start from the Ionian coast and Tyrrhenian coast, and penetrate the luxuriant Aspromontan vegetation.
Read more
The feast of Madonna della Consolazione
The feast of the Madonna della Consolazione is the religious event most felt by the people of Reggio. It celebrates the co-patroness of the city. The celebration takes place at two different moments: the first on the second Saturday of September with the procession with the holy effigy, which is carried from the Basilica dell'Eremo to the Reggio Calabria Cathedral.
The second one takes place the following Tuesday and follows a course in the historic city centre.
Read more