In the towns of Pentimele, Catona, Arghillà, and Piani Matiniti, on the rised hills behind Reggio, there are extraordinary works of Military engineering, forts from the Umbertine age that were built between 1884 and 1890 at the request of King Umberto I of Savoy. Southern Italy, which had recently been acquired by the Kingdom of Italy, had to be defended against foreign military attacks of any type.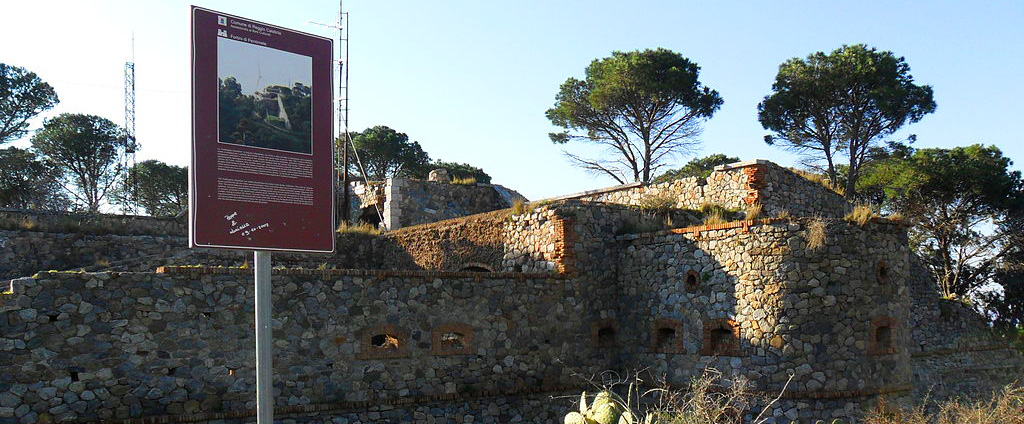 Fort of Pentimele - Author Franc rc
A defensive system used against the Turkish-Ottoman advance
During the last quarter of the 19th century, the new political expansionist choices made by the Kingdom of Italy imposed the need to create a plan for forts that considered future and hypothetical war scenarios. The famous generals Cavalli and Mezzacapo, who conceived of the forts, had the task of curbing a potential attack by the Ottoman Empire fleet, which was a probable scenario during a period in which Southern Italy assumed a strategic role in the expansionist policy that was being planned with respect to the Balkans and Mediterranean Africa.
DID YOU KNOW THAT …?

The Royal Decree of 7 December 1882, no. 1128 declared that the construction of the forts on the straits were of public utility. This document led to the birth of twenty military structures that were later named Forti Umbertini (the "Umbertine Forts"). 15 were constructed on the shores of Sicily, and 9 in Calabria.
A contiguous line of forts linked together
The construction technique used for the Umbertine forts are called "campo trincerato" (the "entrenched camp") or "piazza a forti staccati" ("square with detached forts"). The construction technique of the forts was revolutionized by the invention of gunpowder, which happed in the 15th century. The production of increasingly powerful and efficient rifles and cannons saw a transitory period in which the walls of the pre-existing forts were thickened (for the entire 16th century). With time, however, the height of the walls and towers were increasingly reduced so as not to serve as easy targets for enemy cannons. During this period, the ditches were dug around the walls and defence towers and were often filled with water. In 1844, General Giovanni Cavalli introduced the rifling of the inner core of the cannons and the ogival bullet. This made it possible to eliminate problems related to range and the aerodynamics of old cannons. The forts could therefore also be built at a great distance from the sea, protected by the hills. This was the exact choice made with respect to the Umbertine forts.
A unitary defence system
The Umbertine forts must be considered as a unitary defence system, since this is how it was conceived. The area that was to be defended develops longitudinally along an entire stretch of sea belonging to the Messina strait: the Peloritan area on the Sicilian coast and the Aspromonte area on the Calabrian one.
38.134948984968,15.668842792511
Fortini Umbertini
Collina Pentimele Collina Matiniti Collina Arghillà, 89122
Reggio Calabria
Map
You might be interested in