Although almost everything has now been destroyed, the Castello dell'Amendolea (the "Amendolea Castle,") also called Ruffo Di Amendolea, is one of the greatest Greek symbols of the province of Reggio Calabria. The victim of numerous saracenraids , complex restorations, and much more, the castle appears to us in ruins still today, while taking a good portion of the cliff that was built as a dominant position for defence.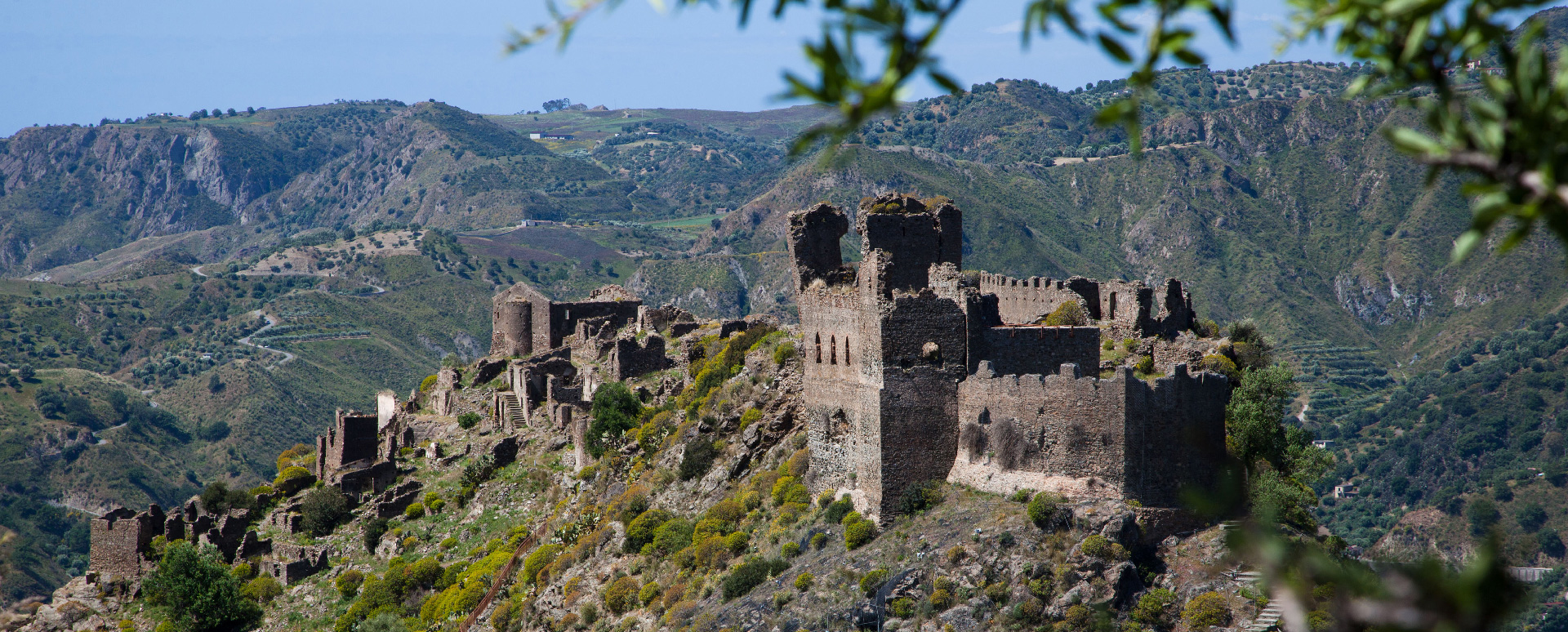 Architecture that is still recognizable
Located in the small town in the Municipality of Condofuri, about 400 metres above sea level, the castle is now made up of two recognizable parts. One is the entrance of parallelepiped shape, separated by a wall around the residential area. And the second is the rectangular hall (Palacium Castri) of the latter, with very high walls and arched windows and small towers, one of which, isolated, served as a dungeon. With an irregular plan and strong walls, the Castle houses a chapel tower, built in the Norman age. At the second level of the tower, there is a small apsidal church with an entrance facing south, as in the Byzantine tradition. The castle was rebuilt several times, until the earthquake of 1783 that caused important collapses that could not be fixed
DID YOU KNOW THAT …?

The ancient village of Amendolea was located underneath the castle and its remains can still be visited. In the town and its vicinity, the dialect that derived from the Calabrian Magna Graecia culture still endures.
Amendolea, a village that is almost eternal
The opening of the panorama towards the Ionian Sea makes the area of the castle of the Amendolea unique. If the fortresses against the Turkish and Saracen incursions are widespread in Calabria, the castle of Amendolea represents the one that has remained in vogue for the longest time. In fact, the old village of Amendolea, which is located in the south-west section of the hill where the Castle stands, was inhabited until the flood of 1953. It is estimated to have been founded around the 13th century, in the Angevin period. It has undergone an immense journey to reach the present day!
37.991838937751,15.898050963879
You might be interested in
In the land of the Calabrian Greeks

Discover the ancient language and traditions of the Ellenòfoni of Calabria during an excursion to Condofuri, Gallicianò and Amendolea.
Read more
Bova, the capital of Greek Calabria
The ancient Chora, the village of all villages
Read more