Among the largest and most important buildings of the Normans in Calabria, the Gerace Cathedral, also known as the Basilica of Santa Maria Assunta, is an architectural legacy of national interest and rare beauty. A claim to fame for the small village of Gerace that watches over its marvel.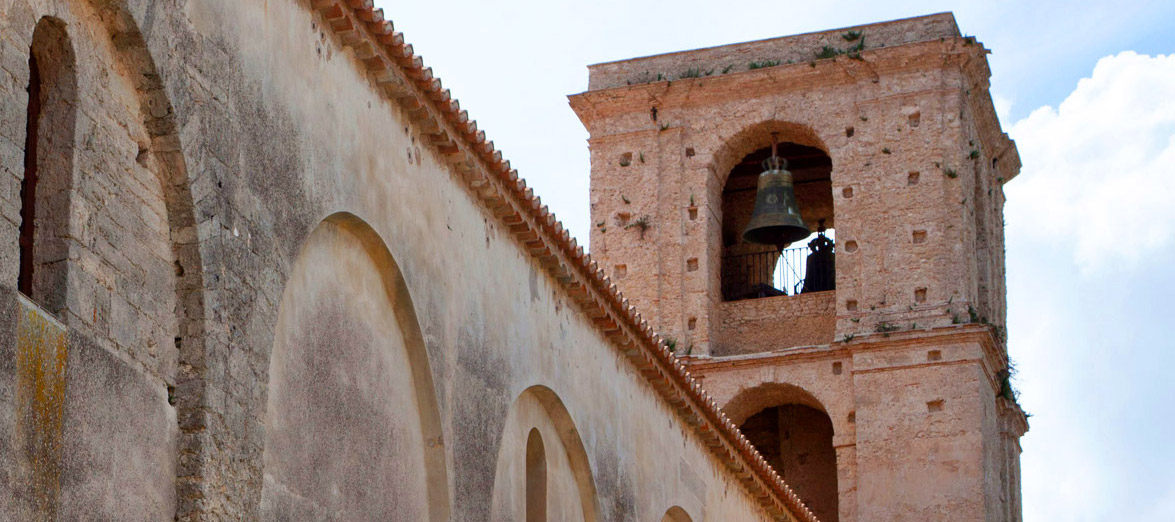 The Largest Cathedral in Calabria
With an area of 1690 m2, the Gerace Cathedral is the largest cathedral in Calabria. Built in the Norman period around 1100, it was the site of many restorations. More like a castle than a cathedral, it stands massive in the centre of Gerace, where it defends the town. At the entrance, the imposing limestone wall contains two of the three apses that it is composed of: on the right is the wooden portal with concentric arches surmounted by a window dating back to the 19th century; the apse on the left, smaller and the only remaining original, is characterized by a long slot. After crossing the threshold, we see the nave, with 20 granite and marble columns surmounted by late imperial capitals, extending throughout the entire body of the building.
DID YOU KNOW THAT?

Adjacent to the Cathedral is the Seminary, the second founded in Calabria after the Council of Trent.
One Cathedral, Two Parts
The Greek colonnade expresses a robust elegance inside the Cathedral, allowing one to distinguish the two parts that form it. In fact, the crypt, located in the lower part, is divided in two parts:the first with east-west orientation, which dates back to the 10th century; the second, oriented north-south, is contemporaneous with the transept on the upper floor. Of equal beauty is the apsed choir, above the crypt. The choir has a cross vault and is decorated with elaborate ribs.
38.272540150443,16.2177004
You might be interested in