The Area Grecanica
An area to discover
This vast geographical area of the province of Reggio Calabria, which develops along the Ionian Sea for over fifty kilometres, owes its name to the presence of ancient communities that for centuries, even after the Latinization desired by the Normans starting from the 11th century. These communities preserved the Greek language, contaminating it with native dialects. With the passage of time, a koinè was born that was unique to the entire world: the Grecanico. There are many stops to make in the discovery of interesting places, including Gallicianò, Roghudi, San Lorenzo, Roccaforte del Greco, Condofuri, Melito di Porto Salvo, Bova Marina, Palizzi, and Africo antico.
The most important municipality, Bova, has appeared among the most beautiful towns in Italy for years.
The Amendolea River, once a navigable river that allowed the inhabitants of the area to climb up to Aspromonte, divides the area into two large areas. Today, in the space between the sea and the mountains, trekking lovers, who can enjoy uncontaminated natural scenery, beat the ancient paths.
Starting from the recovery of the linguistic and cultural heritage, significant experiences in terms of sustainable tourism were born in recent decades.
Also due to the presence of wonderful beaches and uncontaminated sea, the municipalities of the Greek area offer the possibility to discover, in a constant alternation between the coast and the hinterland, a territory characterised by traditions that are thousands of years old: think of the Byzantine culture still present with its religious cults.
Among the many activities, which are organised throughout the year, the Paleariza festival (Ancient roots) has welcomed ethno folk music groups from all over the world for the past thirty years, attracting the attention of fans of the genre.
The Wine Festival of Bova, held in Catoi di Palizzi, starting from the recovery of ancient vineyards, has given life to new wine production houses that bring the territory to life, enhancing it also from an economic point of view.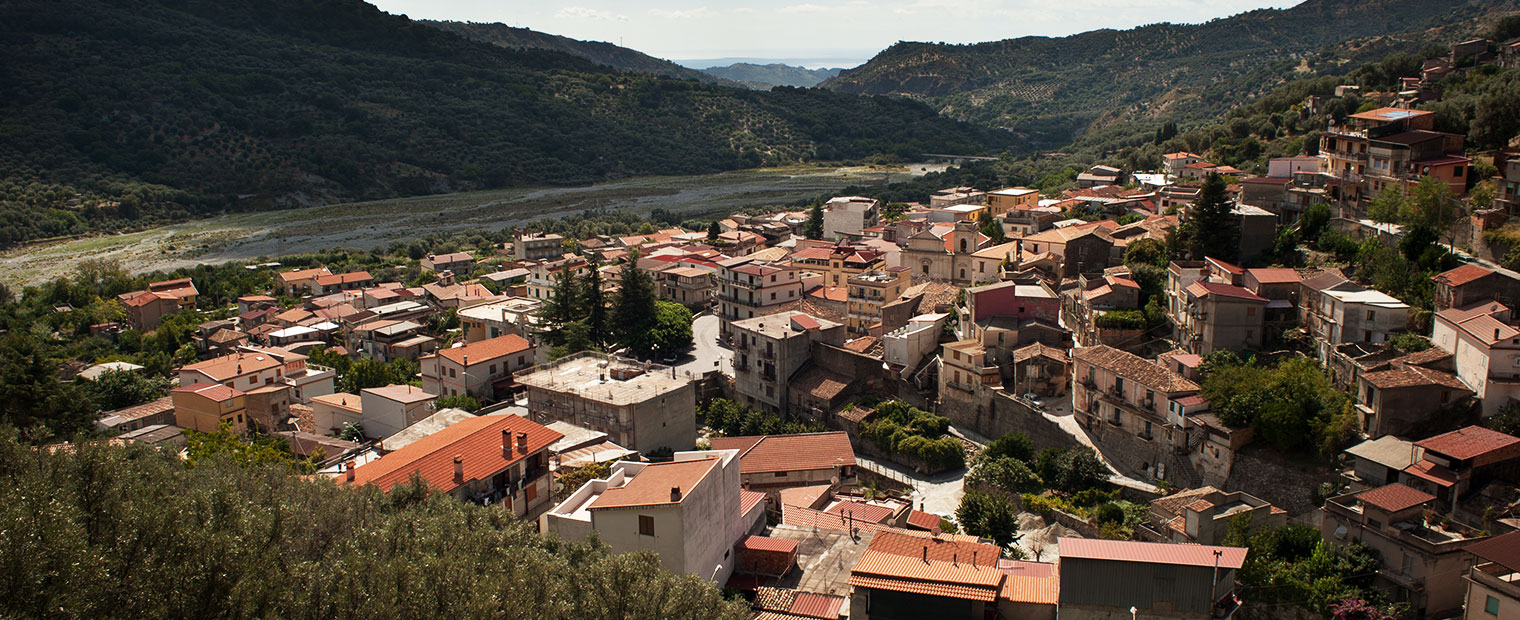 Bagaladi: At the foot of Aspromonte

Bagaladi is not only one of the two gates to the Aspromonte National Park, but also a small town with an extraordinary past. Starting with its name, which appears to be of Arabic-Greek origin, this village is the splendid fruit of the mixture of numerous cultures.
[...]

Read more
38.024928994445§15.820634365082§Bagaladi: At the foot of Aspromonte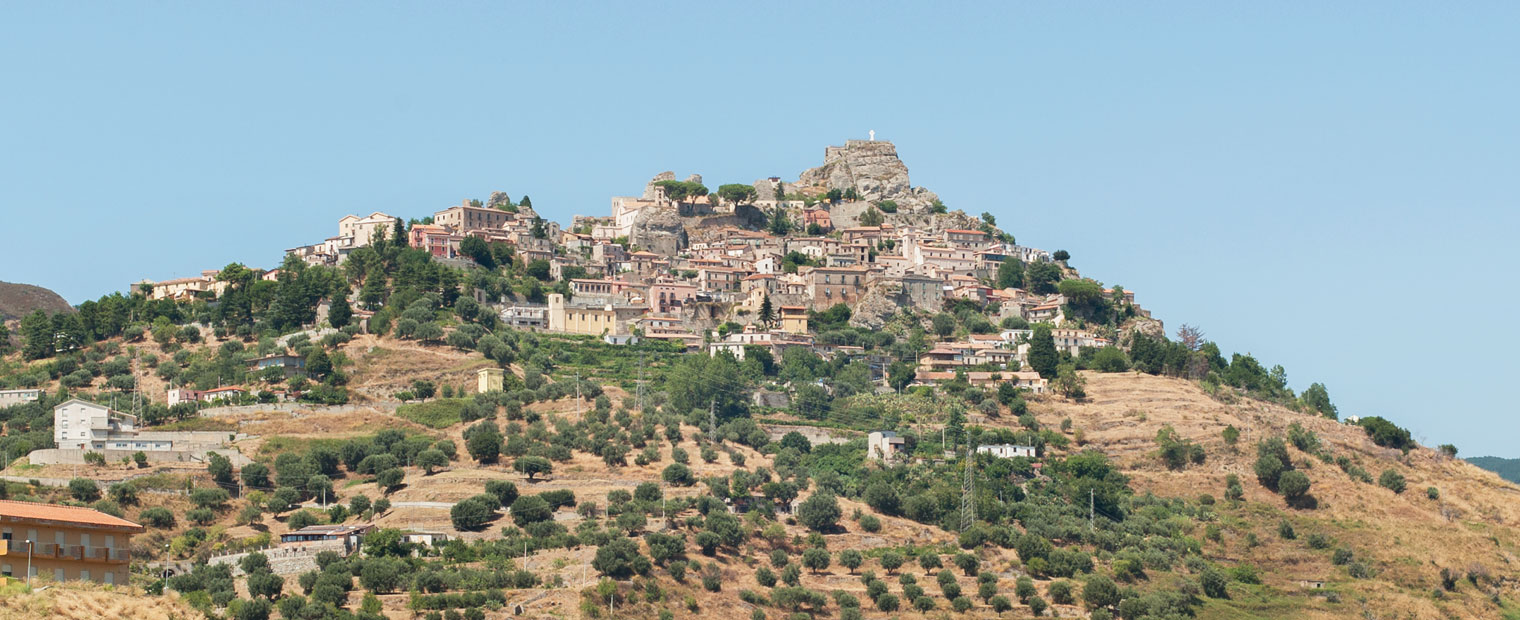 Bova, the capital of Greek Calabria

Bova is a village with legendary origins: in fact, legend has it that was founded by the Greek queen Oichista, who impressed the perennial memory of this on the sole of his foot on the top of the fortress where the castle stands today. Thanks to its history, culture, and architecture, it is a unique [...]

Read more
37.9943511992§15.932863354683§Bova, the capital of Greek Calabria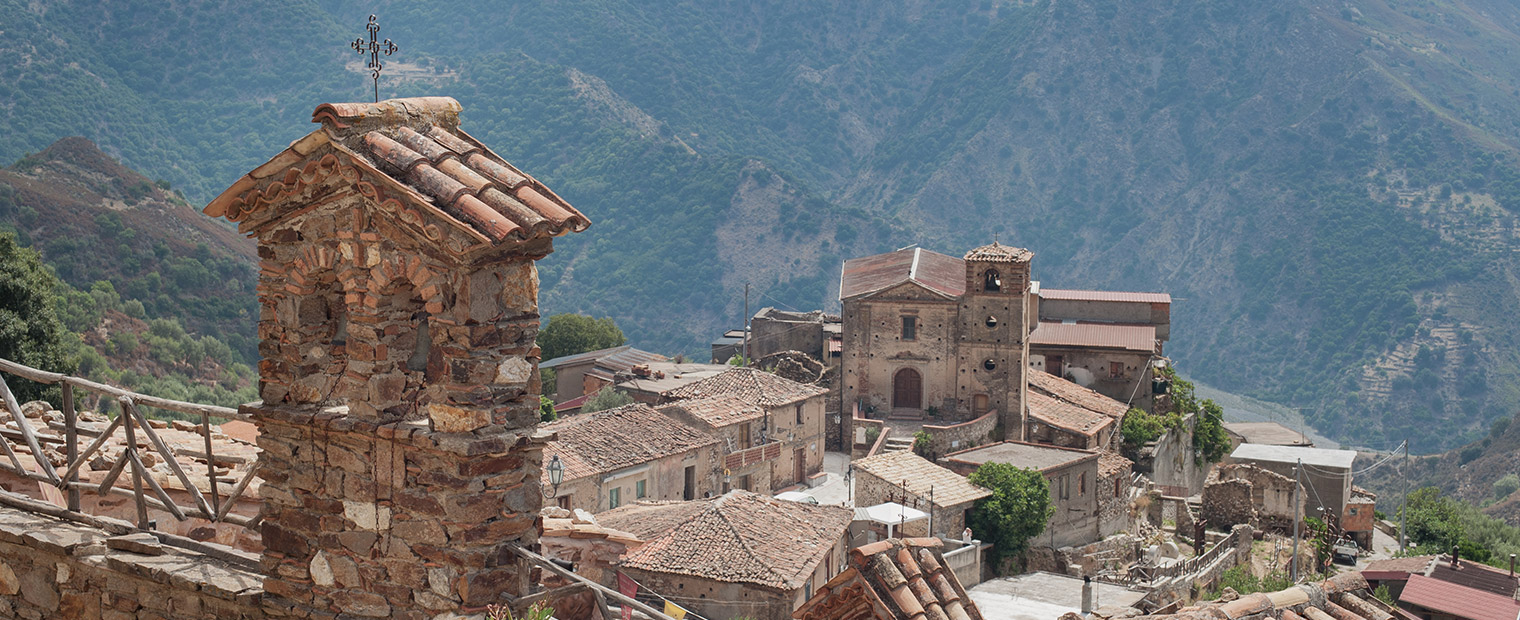 In the land of the Calabrian Greeks


Located in the centre of the Greek area, in a position slightly more inland than the Ionian coast and the gates of Aspromonte, Condofuri includes in its municipality several villages and hamlets linked to the language and culture of the Calabrian Greeks. The most important - Gallicianò and Amendolea [...]

Read more
38.016500188039§15.886294841766§In the land of the Calabrian Greeks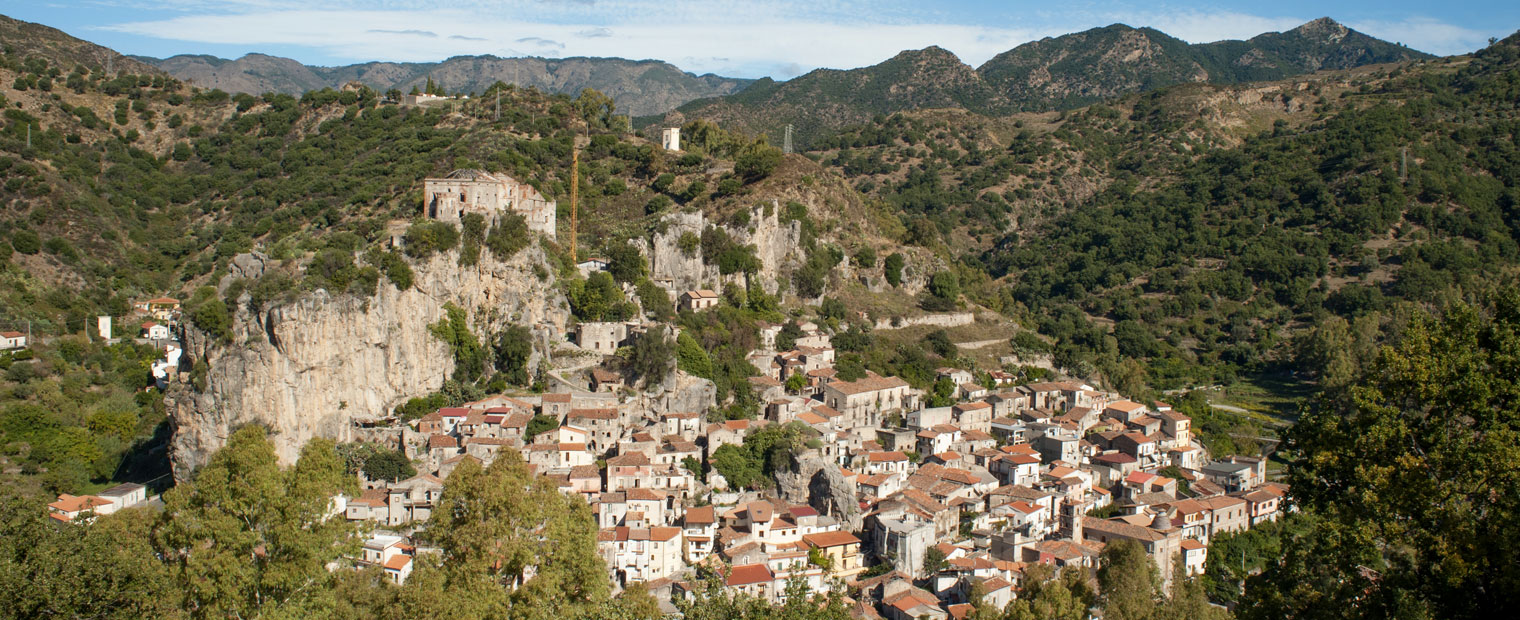 Palizzi: where Italy begins

The great cultural and architectural history of Palizzi is combined with the strong flavours of Calabria. The town lies between the mountains of Grappida and Caruso, under the ruins of an imposing castle of which it is its symbol. The town is divided into four hamlets: Palizzi Marina, Palizzi Superi [...]

Read more
37.967092072351§15.986626626109§Palizzi: where Italy begins
Pentedattilo: the "five fingers" town

On the cliff of Monte Calvario stands Pentedattilo, a mysterious and fascinating town, which is a district of Melito di Porto Salvo. Abandoned until recently, the ancient village, considered over time to be the most evocative ghost town in Calabria, has now been revived by new commercial and tourist [...]

Read more
37.949155401756§15.759801864624§Pentedattilo: the "five fingers" town
Roghudi Vecchio, silent keeper of legends and mysteries

Situated at an altitude of 527 m above sea level, on a rock in the heart of the Amendolea torrent region, with the mighty Mount Cavallo towering behind it, stands the ancient Griko speaking town of Roghudi, whose name comes the Greek word "rogòdes", meaning full of crevices, or "rhekhodes", harsh. T [...]

Read more
38.0501318§15.9171789§Roghudi Vecchio, silent keeper of legends and mysteries
No Point of Interest found