Locride
With over eighty kilometres of coastline, which extend wild and unspoilt along the lower Jonio, Locride represents one of the major tourist and cultural attractions in Calabria.
With scattered ancient vestiges of Magna Graecia – here, the poleis of Locri Epizefiri and Kaulon stood - Locride, with its forty-two municipalities, offers the travellers multiple possibilities to make one's stay a unique experience.
Whether it is visiting the remains of the ancient temple on the Monasterace marina, attending one of the international concerts of Roccella Jazz or the folk music of the Kaulonia Taranta Festival, wherever you find yourself in this territory, the combination of nature, art, and history, and the sense of hospitality, turns out to be the key to immersing yourself in the discovery of a region that has ancient roots.
If the Costa dei Gelsomini is the main centre for those who love beaches and the crystal-clear sea, the rugged mountain hinterland offers new opportunities to discover.
Polsi and its Sanctuary dedicated to Madonna della Montagna, the Byzantine itineraries of Staiti, the ancient systems of control and communication of the dozens of towers and castles, the Cathedral of Gerace, an early medieval jewel studied all over the world, are just some of the example of the treasures waiting to be discovered.
The offering of food and wine worthily completes the riches that the area has to offer, from the Greco di Bianco wine, to cured meats and cheeses, such as the Caciocavallo di Ciminà, a type of cheese, still produced today according to the ancient traditions of the Aspromonte shepherds.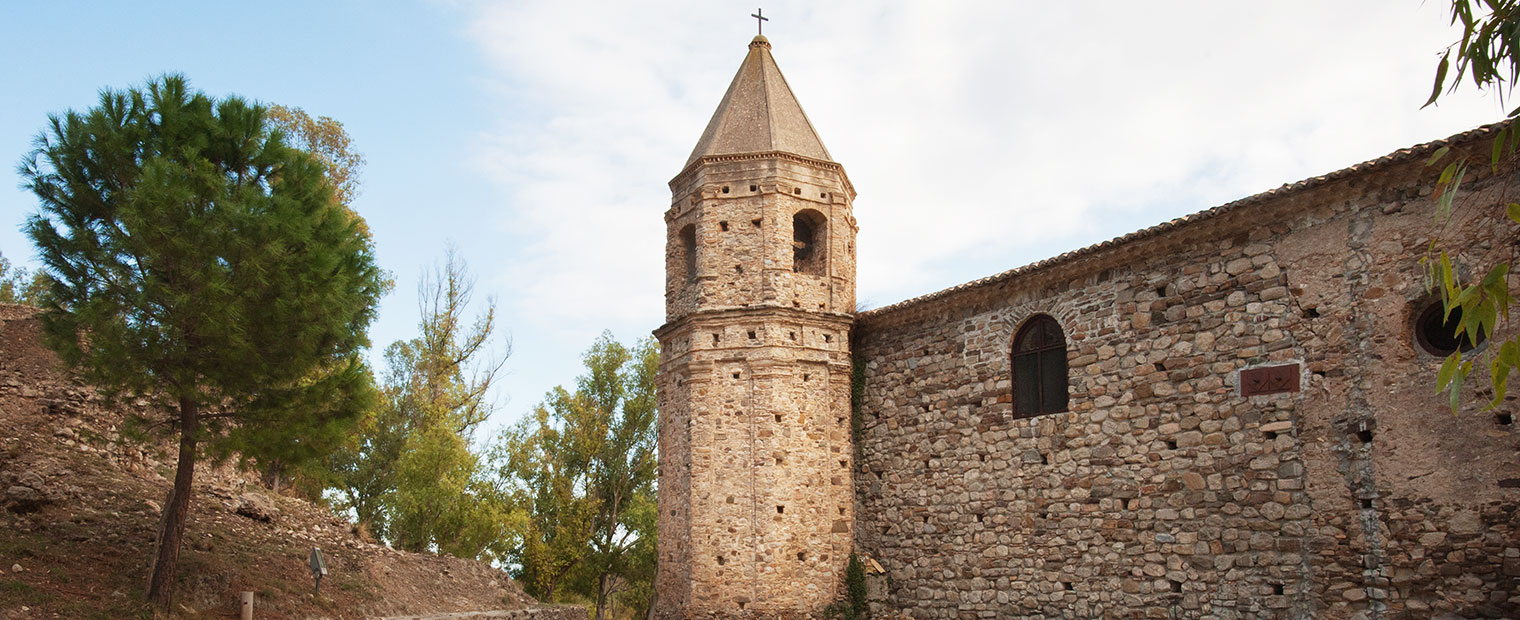 Bianco: a divine village

A town that serves fine palates, Bianco is known both for its splendid beaches, which have been awarded the Blue Flag several times, and its Greco di Bianco, a DOC wine that makes it famous all over the world. Surrounded by limestone hills that from the sea look like an extensive white spot overlook [...]

Read more
38.09067§16.149304§Bianco: a divine village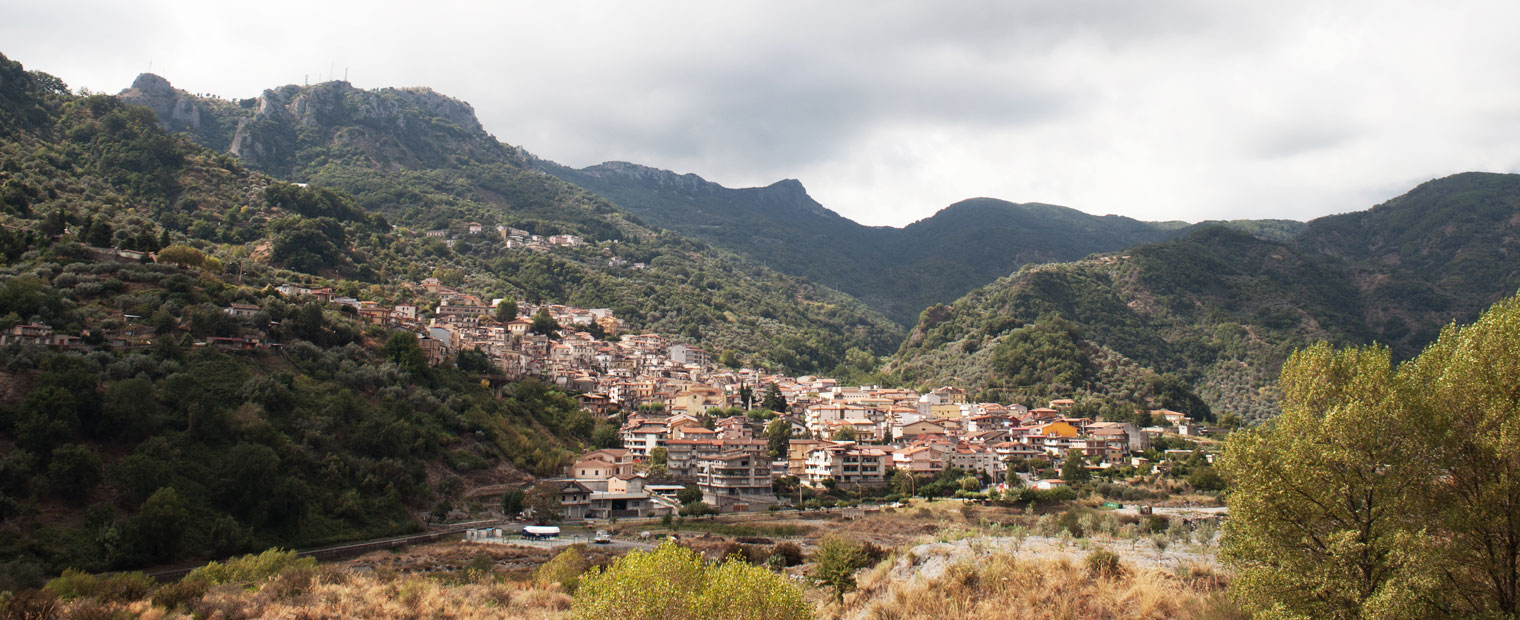 Bivongi: of red and ancient stones

Embraced by the intense green of Monte Consolino and dominated by a suggestive rocky ridge on which it is possible to see the fascinating ruins of the old Convent of the Apostles, the ancient village of Bivongi was founded in the 10th century AD from a group of Basilian monks fleeing from Saracen ra [...]

Read more
38.481771515995§16.452734470367§Bivongi: of red and ancient stones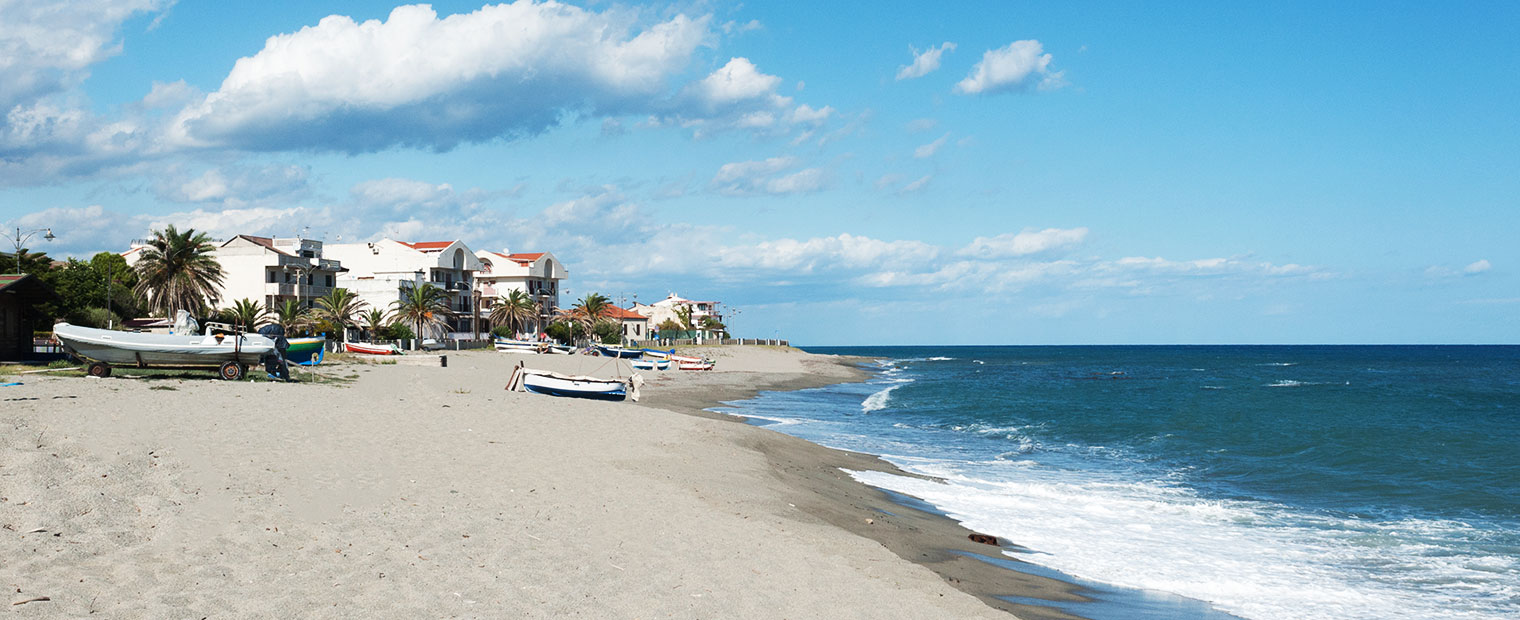 Brancaleone: a city that protects Caretta Caretta turtles


Brancaleone is a town of enchanting natural beauty, the Calabrian homeland of jasmines, which were brought here by the Ligurians in 1928, and the site of the most important nesting areas for Caretta Caretta turtles. A marine village to get to know and enjoy.
[...]

Read more
37.966801460435§16.102555990219§Brancaleone: a city that protects Caretta Caretta turtles

38.013895710826§16.083126068115§Bruzzano Zeffirio: the windy town
Camini, a charming and welcoming village on the Ionian side

Also called "Cameno", the small village on the Ionian side of Reggio Calabria was known in ancient times as Kaminion. A name of Greek origin that recalls the use of kilns for ceramic production, it is an activity that once characterised the community's economy. The origins of the village dates back [...]

Read more
38.432169133573§16.481380462646§Camini, a charming and welcoming village on the Ionian side
Ardore: harmony between the new and the old


Ardore is located less than a hundred kilometres from Reggio Calabria and three kilometres from the archaeological park of Locri Epizefiri. Between the two Condojanni and Pintammati rivers and the first hills of Aspromonte, overlooking the Ionian Sea in a breath-taking panorama between Punta Stilo a [...]

Read more
38.190046563351§16.17045879364§Ardore: harmony between the new and the old

No Point of Interest found